A very Internet New Year 2013

Meanwhile it is an established tradition: nearly twenty local and international internet organisations invite you to a joint Internet New Year's event which will be held on Thursday, 10 January 2013 at Het Sieraad in Amsterdam. As in previous years, there will be a buffet dinner, a range of "lightning talks" and the traditional Chairman's debate.
For those that care more about catching up with old friends and acquaintances, as well as meeting new people working in various areas of the internet, we have a separate room reserved for drinks, food and conversation only. The Internet New Year's event is the perfect way to kick off a great 2013.
Make sure you don't miss out and register [A big thanks to RIPE NCC for handling all the registrations]
More information
If you have any questions, contact Michiel Leenaars or Sandra Gijzen, +31 20 535 4441.
Venue
Join us at Het Sieraad, Postjesweg 1 in Amsterdam (NL).
---
Outline of the programme
You are welcome to join us from 17.45h onwards, until about 23.00h. No need to grab a bite on the way, we have a nice buffet waiting for you.
We have some brain food as well, if you are into that. There are fast and interesting lightning talks from 19.00h onwards, and the traditional Chairmans Debate at 20.00h. These events take place in a lecture hall adjacent to the main space, so you can also choose to network without interruption.
18.00 - Drinks
19.00 - 20.00 Lighting talks (TROUWZAAL). Moderator: Peter Olsthoorn.

Wilfred Nas




State of HTML5 - Myths and real world examples

Iljitsch van Beijnum




It was the best of times, it was the worst of times




hoe staat het met de IPv6-transitie en hoe nu verder

Niels ten Oever




Internet Protection Lab

Mirjam Kuehne




IPv4 Run-out and IPv6 uptake in this region

Olaf Kolkman




Report from World Congress on Information Technology

Alexander Blom




Open.Internet.nl

20.00 - 20.45 "What will 2013 bring" (TROUWZAAL)


Chairmans debate




Led by Olaf Kolkman (NLnet Labs). With a.o. prof. dr. Cees de Laat (chair Gridforum), Dick Kalkman (chair ISOC.nl), Matt Poelmans (chair Drempelvrij) & Koen Martens (chair IFCAT).

20.45 - 21.30 Lightning talks continued (TROUWZAAL)


Bernard Gidon (FR)




Working together on the next generation of the web

Steven Pemberton




HTTP must die

Koen Martens




OHM2013, the next big Dutch hacker event

Eric Velleman




Open Inclusive Innovation Lab

Bits of Freedom Quiz




What do you know about internet freedom?
---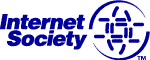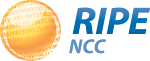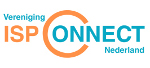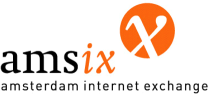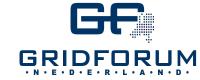 ---