A very Internet New Year 2009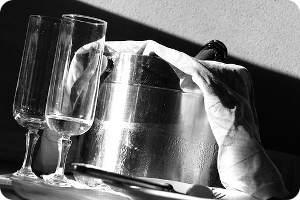 Our New Years event will be held on Thursday January 15th at Felix Meritis in Amsterdam. Many local and international internet related organisations based in the Netherlands have joined up to organise what is probably the biggest New Year event for the local internet community of the Netherlands ever!
Twentyone organisations (Internet Society Nederland, RIPE NCC, AMS-ix, Terena, Vereniging Open Domein, ISPconnect, Dutch Hosting Provider Association, Accessibility.nl, W3C Benelux, Gridforum.nl, OpenDoc Society, SURFnet, SELF, CAcert and foundations SIDN, NLnet, NLnet Labs, Oophaga, HXX/HAR2009, Bits of Freedom a.i., Free Knowledge Institute, and Vrijschrift) will participate in this event, so you are sure to run into old friends, acquaintances and new interesting people working on areas of the internet that you've not yet encountered. From grids and clouds to accessibility, from hackers to hosters, from civil rights to registries - everyone will be attending.
In parallel with the New Years event a number of activities will take at the same venue, like the announcement of the Netherlands nominees for the World Summit Awards 2009, and a chairmans debate with Bert Bakker, Jan Willem Broekema, prof. Bert-Jaap Koops and Daniel Karrenberg, led by Monique van Dusseldorp (entrepreneur and former chair Gridforum Nederland). In addition there will be lightning talks from Dick Bulterman (W3C), dr. Ivan Herman (W3C), Arjen Kamphuis (HXX), Tom Peelen (OpenDoc Society), Steven Pemberton (W3C), Eric Velleman (Accessibility.nl), Ruud Vriens and Annemarie Zielstra (Nationale Infrastructuur Cyber Crime).
Location
Join us for champagne, fingerfood and plenty of nice people between 18.00 and 21.00 at Felix Meritis, Keizersgracht 324 in Amsterdam.
Register
You can no longer register online for this event. If you have any questions, please contact the person who invited you within one of the participating organisations, or contact Michiel Leenaars or Sandra Gijzen, +31 20 535 4441.
---
Opening at 18.00 o'clock by Daniel Karrenberg.
In the foyer there will be lightning talks from 19.00 o'clock.
From 20.30 o'clock we close with a Chairman's Debate in the main room ('Concertzaal') between Bert Bakker (OpenDoc Society), Jan Willem Broekema (Internet Society Land), prof. Bert-Jaap Koops (Oophaga, UvT), Olaf Kolkman (NLnet Labs) and Daniel Karrenberg (Internet Society Board of Trustees, Ripe NCC) led by Tom Kok (chair of voorzitter.nl and former chair of Internet Society Netherlands). Immediately following is the announcement of the Netherlands' nominees for the World Summit Awards. Around 21.00 o'clock the event formally ends.
---